UMANITÀ > trilogy on nature and humans
UMANITÀ book I > Turritopsis dohrnii life cycle
Performance
Performer, director Silvia Girardi
Videomapping, 3D animation DCG Company
Sound design Michael Shiono
Light design Stefano Mazzanti
Costume Cora Bellotto
Assistant director and photo Acquario di Genova Emanuele Giorgetti
Photo Elisabetta Brian
Umanità > book I  traverses time and space in a magical performative landscape exploring life in deep Ocean. It investigates around evolution, immortality and the planetary landscape. Man appears infrequently in this story, not in his usual anthropocentric role of observer and ruler, but as the observed one. The 2004 Manifesto for Earth states: Humanity's 10,000-year-old experiment in mode-of-living at the expense of Nature, culminating in economic globalization, is failing. A primary reason is that we have placed the importance of our species above all else. A new worldview anchored in the planetary Ecosphere points the way.
Who's on stage > Turritopsis dohrnii, or immortal jellyfish, is capable of transforming its own cells from a mature state back to immaturity. When exposed to environmental stress, Turritopsis is able to reverse its life cycle and to release many copies of itself, forming a new swarm of clone jellyfish; in other words it potentially never dies. In our story it has mastered evolution and adaptation and has over 500 million years since its appearance on the planet. Through the millennia, man has expressed a desire for a life without end, often by creating works of imagination. Perhaps the handprints left about 25 thousand years ago in the caves of Peche Marle and Gargas are but human's earliest artistic endeavors in order to last forever.
Process > the piece is a composition of movement, words, video art and music. The score is made of existing and original texts and is born out of improvisations, stage writing and devised work. We draw from the art of Anselm Kiefer, Magic Realism and Biology. The new collaboration with video artists DCG Company  has introduced new areas of interdisciplinary experimentation with 3D and videomapping interventions that interact with the physical score.
"We need the tonic of wildness… At the same time that we are earnest to explore and learn all things, we require that all things be mysterious and unexplorable, that land and sea be indefinitely wild, unsurveyed and unfathomed by us because unfathomable. We can never have enough of nature." H.D. Thoreau
Special thanks to: Otto London, Mondo Yoga, Dips, Scuola Paolo Grassi, ATIR Ringhiera, Greepeace, Ivan Casagrande Conti, Paolo Cozzi, Giorgio Salama, Leonardo Gaipa, Veronica Polvarelli, Maria Spazzi, Leonardo Colman, Raffaella Todaro, Ferdinando Boero, Stefano Piraino, Franco Brevini, Federica Fabiani, Michele Di Giacomo, Allison DeLauer, Tenshin Reb Anderson, Ferdinando Boero, Stefano Piraino, Giorgio Bavestrello, Shin Kubota.
Kickstarter donors: the students of course over30 Scuola Paolo Grassi, Candace Forest, Daniel Gorelick, Deborah Eliezer, Wafaa, Giuliano Pirotello, Stefano Petti, Darren Wong, Fina Rius, Marco Lindi, Iva Radivojevic, Franca Cavallaro, Marcia LoMonaco, Dario Montebarocci, David Haye, Radugt, Bob Brill, Elisa Clelia Villa, Riccardo Sartori, Paolo Cozzi, Jeff Hammerbacher, Eugenio Caggianelli, Caterina Campagna, Franca Salaorni, Mariavittoria Girardi, Anna Girardi, Elena Salaorni, Danielle Wohl, Anabel Moreno, Jane Augsburger McLaughlin, Elisa Terren.
Awards: Bando Upnea 2014 Sustainability in Arts Award, selected by Anteprima Award
Residencies: Mosaico Danza 2014, DanceB ArtedanzaE20

UMANITÀ book II > Fireflies
Short movie on the extinction of fireflies and urban disorientation

Directing, editing, photography Gabriele Donati
Screenplay Silvia Girardi
Actors Michael Shiono, Silvia Girardi
Scientific team: ethologist, entomologist, ecologist
It's a thriller-mystery short movie on the extinction of fireflies in our countryside caused by light and land pollution. The luminescence of this family of lampiridae is connected to mating: the female larva remains on the ground waiting, while the male in flight emits rhythmic lights, trying to attract the attention of the female, which in turn emits light at different rates. But too many city lights prevent fireflies from meeting, therefore reproducing.
The protagonists of this story are in search of each other, before dawn comes, as an anthropomorphic metaphor of our urban disorientation, of something in us that is in danger, that we struggle to distinguish, but for which we yet feel nostalgic. The artistic project is supported by a scientific team, which will help us understand how we can be of less impact on the reproduction of this species.
Filmed in Chiaravalle on the outskirts of Milan.
– In Wildness is the preservation of the World.  The Wildness is within us, it is a dream that we carry inside. –H.D. Thoureau
UMANITÀ book III > Gymnastic of Sign
Performance
Performer/painter Giuliano Guatta
Director Silvia Girardi
Renowned orthodox painter, Giuliano Guatta enters the third part of our trilogy with a performance art intervention inspired by his long-time study on Ginnica del Segno (Gymnastic of Sign) a practice of rediscovery of sign in drawing. Ginnica del Segno is a discipline based on body awareness in space and is inseparable from its purpose: the sign. This practice has developed from a process of reactivation and stimulation of the gestural and visual drive of pictorial sign.
Giuliano Guatta professor of Gymnastic Sign / Art Therapy and Anatomy / Fashion Design at LABA, University of Fine Arts, Brescia. His work is exhibited: Antonio Colombo Arte Contemporanea, Milan; XIV Quadrennial of Rome; Villa Manin, Passariano; Citric Gallery, Brescia; D406, Modena; Palazzo Comunale, Salò. In 2008 he starts a project called MRPLS Movement Research and Practices of Sign Liberation, which he then developed into a practice discipline, Gymnastic of Sign, teaching workshops and leading performances with Compagnia Laminarie e Silvia Girardi.



> Press
> Produced through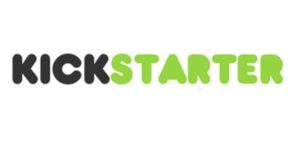 > In collaboration with



> Technical sponsors




> Selected by the artist residency program