All I Wanted To Say
We in the digital vortex, alone-together: the paradox of technological progress.
Written, directed and performed by Silvia Girardi
Performer on screen Giuliano Pirotello
In collaboration with: poet Allison DeLauer, Film Collective ModoFilm, choreographer Folawole, musician Matt Venuti, digital artist Tim Roseborough.
All I wanted to say is a multidisciplinary journey through theatre, dance, poetry, film, digital art, and music that explores both how we "choose" to communicate in the Digital Era and how these modes have transformed through time. A close look at the poetry, letters, text messages, and emails we all send can reveal how much remains untold.
All I wanted to say presents a reflection on technology's major role in how, when, and what we say. Through a collage investigation of new and found texts as they intersect with projection, voice-over, chat room artifacts, and performance dialogue, we seek to immerse the audience in a bath of language and image that traverses communication and poetic expression over time and genres.
Few would argue that the online social networking obsession has offered a mixed blessing: it paradoxically creates and sustains community while fomenting a viral gathering of superficial relationships. The mundane objects that characterize our digital lives are both sacred and profane. But in the end these tools are in service to the connection we all long for. The words we send into the ether as a whisper, a text message, or handwritten on paper, all seek the abstraction of presence.
The piece is staged with one live actress and a Milan based interactive actor recorded on screen. The two characters represent male and female archetypes and all the variable possible nets of relationships.Throughout the creation process we wish to challenge the ensemble work parameters. Can technology bring international artists together without necessarily sharing a rehearsal space? Can we rehearse via Skype or Ustream or Dropbox and yet maintain vibrant interactions among the collaborators? Can FB feedbacks from our virtual audience inform our process? The piece is as much a comment on the media we use in life and on stage, as well as the content of those communications.
Braced against narrative with an emphasis on the emotional and evocative component we will use new texts in Italian and in English, interviews, letters from historical figures, chat rooms conversations, Twitter and Facebook status updates, words from Sappho, Bertold Brecht, Amy Lowell, Samuel Beckett.
Artists:
Digital Artist Tim Roseborough US
Poet Allison DeLauer US
Film Collective (Milan) ModoFilm IT
Lighting Designer Brendan Aanes US
Sound design Micheal Shiono US
Choreographer Folawole US
Musician Matt Venuti US
Photo by Seng Chen US
San Francisco  Red Poppy Art House, The Garage, FuryFactory Festival – Noh Space Theatre, Kunst-Stoff Arts Fest
Europe  Verona, Modena, Milano, Berlin, Innsbruck
> Press
> Produced through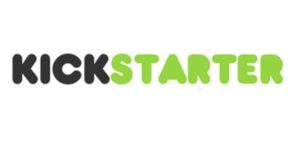 > Selected by the artist residency program